Are you tired of being anxious, exhausted and burnt out by life?
Have you had enough of dealing with the debilitating symptoms of anxiety?
Maybe you have a feeling inside that life should be better than this, that you have the potential to become so much more, if only anxiety wasn't in the way? 
Join Sion for this powerful and transformative three month program. Designed to strengthen your body, mind, and soul so that you can bulletproof yourself from stress, anxiety and worry.
Delve deep into yoga and mindfulness practices as well as a whole host of other holistic healing modalities. The program is tailored to meet your individual needs. You will be provided with the necessary tools to continue the process alone after the program ends
Course Curriculum (Preview)
Sion is a transformational life coach and mindfulness expert from the UK. He has travelled the world learning the skills and insights he will be sharing with you in this program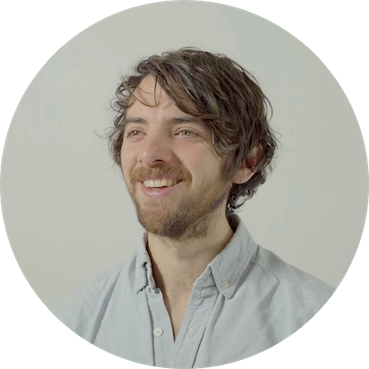 To find out if this course is for you and to receive more information, book a free breakthrough session with Sion below. This call is a chance to receive some free advice about overcoming anxiety using these holistic practices. It is also a chance to discuss your suitability for the program and ask any questions that you may have.
Frequently asked questions
Do I need experience in yoga and mindfulness to do this program?
In short, no you don't need experience to do the program. It is designed to introduce you to the practices slowly so that you can start to build them into your daily life.
What happens at the end of the three months?
Even though the program is designed to be completed over three months you will receive lifetime access to it. So you can complete the program at your own pace. It is updated four times a year with new guided meditations and yoga practices. The program is also designed to provide you with the necessary tools to continue the process alone once the three months ends
How much spare time do I need to do the program?
Initially the practices are only 15 minutes a day. As well as this you will need a few hours a week to go over the content. Once a week you will receive one to one support with me. Included in the program is a weekly group meditation session as well as three live yoga classes
What others have to say about the program
" I had my doubts in the beginning, about how life altering this program actually will be. How could I change all these negative patterns in 3 months? But here I am, a graduate, and a different person. I go with a big smile through life now. I am present. I am calm. I am hopeful. I wouldn't have described myself as someone with anxieties before. It was only during the program that I realised my anxieties and negative, self-descrutive patterns. The best part is that I feel this is just the beginning. There is so much more to learn and unlock, and with this 3 month program I feel equipped for my personal journey. Thank you Sion, so much."
Jenny, Liverpool
Before I started the program, I felt like I was a mess; my anxiety and other emotions were too much. I had done yoga classes with Sion before, and when I saw he was doing this mindfulness program, I enrolled immediately. The combination of the course materials that I could access when suited me, and being able to have weekly one-to-one sessions were fantastic. Sion has such a kind and gentle presence, which helped me so much through this journey. During our one-to-one sessions, Sion held space for whatever was coming up for me in that moment, and by following his example, and the mindfulness practices, I learnt to do the same for myself. This journey has helped me to build resilience and compassion for myself. I feel now I am in a much better place to tackle the ups and downs of life.
Lucy, Sheffield
"I went into the program knowing only a little about meditation. I felt very anxious and worried about things and also suffered some flashbacks from past traumas. Going through the programme, building up my meditation every day and having 1:1 sessions with Sion has been life changing for me. I enjoyed the course content, it has given me a thirst to learn more. I meditate most days now and the course has certainly made me a happier and less anxious person. I thoroughly enjoyed it, and would do it again in a heartbeat." -
Rhiannon, Cardiff